Recent Posts
1
« Last post by rhap on February 23, 2018, 02:41:34 AM »
a
BLACK
bear.....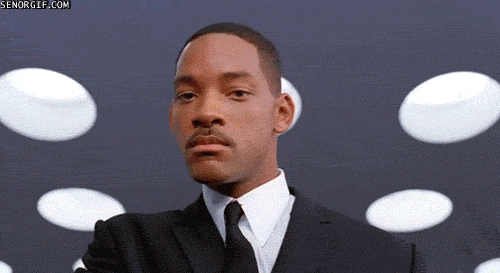 2
« Last post by Spaghetti on February 23, 2018, 01:13:39 AM »
3
« Last post by Brandoni on February 02, 2018, 02:15:48 PM »
God I am so good at this game

You dun good, kid
4
« Last post by Tevon on February 02, 2018, 01:20:16 PM »
God I am so good at this game
5
« Last post by Nekz on February 02, 2018, 11:57:53 AM »
Poor Phirt, giant druids always gotta' be on top of people.
6
« Last post by Spaghetti on February 02, 2018, 09:30:54 AM »
7
« Last post by Spaghetti on February 01, 2018, 11:33:43 AM »
What character did you raid Mythic NH on and why did you not raid Mythic ToS? Do you have any end game raiding experience?

Going through your logs you are doing the arcane opener totally wrong. Not enough burn and too many barrages. On Frost I picked out your latest Felhounds kill and you had more flurries then ice lance which should never happen because you always ice lance after every flurry. Watching your replay and looking at procs to cast shows me you weren't doing this.

Overall your dps as it stands would be lowest in our raid and theres no way I can see getting you in for Mythic when we already have 3+ DPS on the bench on any given night.
8
« Last post by Zenmatic on January 31, 2018, 11:21:35 PM »
Character Name:
Valfour
Character Class:
Mage
Preferred Raid Spec:
Frost/Arcane
Armory Link:
https://worldofwarcraft.com/en-us/character/wyrmrest-accord/valfour
Real Name, Age, and Time Zone:
Peter 26 Pst
A brief synopsis of your prior raiding experience/guild history:
6/11 M in NH 9/9 H in TOS and 11/11 H in AnTB
Any potential problems in the future? (such as a wedding, school, work, moving soon, etc.):
Moving to a new home but that might be months away.
Work schedule dont affect the raid times at all
A brief description of why you would like to join:
I am looking for a guild pushing mythic.
A member of Endless Waltz who can vouch for you (if any):
None.
A screenshot of your current UI:
https://imgur.com/a/dKYEm
An up-to-date parse of your abilities in a recent raid and any supplemental comments:
https://www.warcraftlogs.com/rankings/character/13547517/17#difficulty=4&class=Mage&spec=Arcane&metric=dps&boss=2076
Do you have a microphone and would you actually use it?
Yes
How did you hear about us?
Wow Progress
Any additional notes you would like to add:
Yes i know my parse may be bad but i can perform better . Also if mages classes are all taken i don't mind playing another class
.
9
« Last post by Spaghetti on January 24, 2018, 02:20:02 PM »
At this time we will be declining your app.
Best of luck to you in your search.
10
« Last post by Mawts on January 23, 2018, 08:26:11 PM »
Hey Lapulga,

We are a little on the fence since we have a lot of backup dps at the moment. Actually enough that we have sort of a hard time rotating them all in.

I have a really big concern with your damage vs what your gear is. I know you said above that you had a hard time getting to raid due to your schedule, so I'm wondering if you were just distracted while playing?

Some of your parses are really low and they mostly stem from not using VB a lot, losing uptime on VFs, not maximizing dot up-times on multi targets fight and not gaming ToF uptimes. Are you aware of these issues or is there another reason why your damage is on the lower end?

We are still in talks(actually have a meeting tonight to discuss recruitment needs), so we'll keep you posted. Thanks for the app in the meantime.